7 SENSATIONAL INSIGHTS
TO FIND THE ONE
7 Profound Principles to Attract the ONE Into Your Life from TODAY!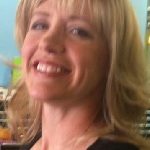 Nancy Brook,
USA
I TRIPLED my income, 5 investment properties, new car, travelled to 6 countries and 22 states, and most importantly -
A BEAUTIFUL RELATIONSHIP!

Jennifer Pilates,
Scottsdale, USA

His Guidance Is Matched By No Other!
If you are a positive-thought-manifesting-machine like myself you should be following Hemal Radia.
His guidance is matched by no other!
http://www.JenniferPilates.com
Ulrika Nilsson,
USA, Sweden & Thailand
Homes on 3 Different Continents, Married THAT Man & The Owner of Two Successful Companies.
A true testament to the fact that there might be many Law of Attraction experts out there but there's only one true expert, and that's you.
Thanks for all you do!